I'll be showing some new work tonight at this show in Rahway, NJ. If you're in that neck of the woods, swing by and get me a shot.
New Jersey Isn't Boring!
REMINDER! New Jersey Isn't Boring is SO happy to announce it's first art show, to be held at the Rail House  in Rahway, NJ on Sunday, October 19th at 5pm. This event is part of a weekly event called called Soft Sounds and Creative Wonders run by the Rail House. It features acoustic musicians and local artwork.
The event will feature 3 artists whose work represents NJ. The three artists will be Chris Ernst,Corey Hudson, and Scott Modrzynski.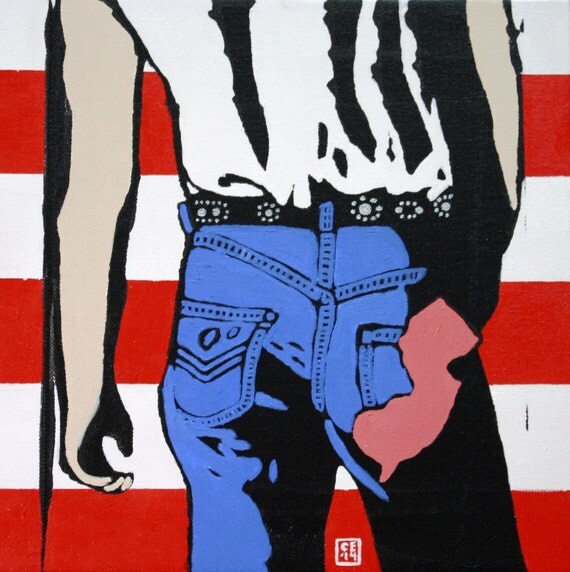 "Bruce Buns", Chris Ernst
All three artists have art work that represents NJ in a fun way.
Chris Ernst from New Brunswick has pop culture art inspired by NJ, Corey Hudson takes refurbished wood from Hurricane Sandy and transforms it into art, and Scott Modrzynski aka Mojoswork takes the state shape and turns in into something awesome ie Spiderman.
Come eat, drink and have a good time while…
View original post 58 more words